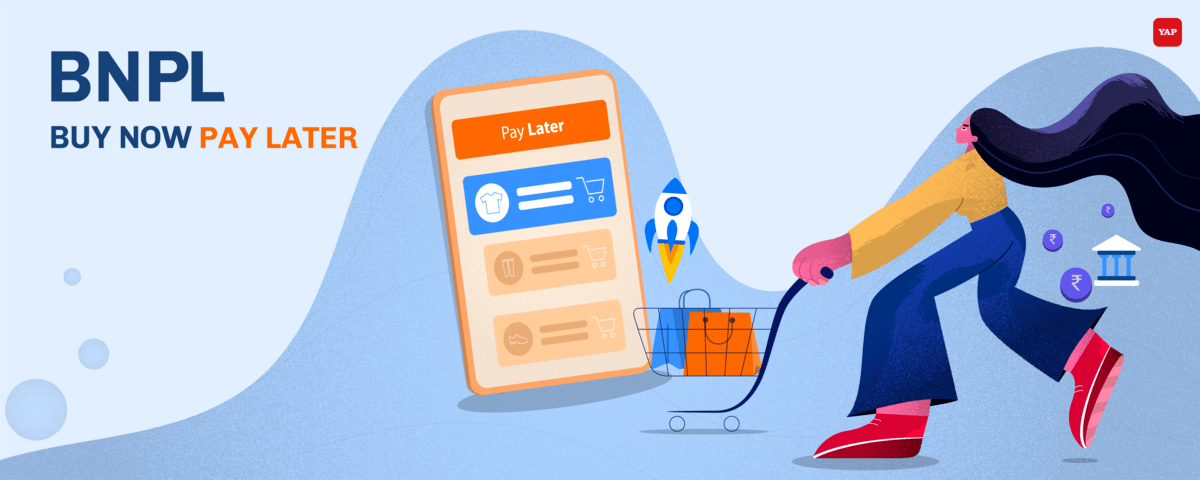 Since the start of the pandemic, the buy now, pay later (BNPL) market has experienced exponential growth.
According to the research data analyzed and published by Definanzas.com, the top BNPL apps in the market have seen the number of monthly active users (MAUs) surge by 186% year-over-year (YoY) in that period.  On the other hand, app installs have grown by an impressive 46% YoY.
BNPL services are especially popular with younger generations. In fact, 57% of the Gen Z population and 40% of millennials are already using them.
When BNPL started out, it was primarily a solution for big-ticket purchases. But in the course of 2020, it has gradually gained traction for smaller purchases as well.
Electronics account for the lion's share of purchases, a whopping 44%. The clothing or fashion segment is second while household appliances and furniture rank third. Notably though, for millennials and Gen Z users, the majority of spend goes toward fashion.
BNPL is expected to keep growing despite bottlenecks resulting from potential regulations and consumer concerns. Based on a study by Adweek, global BNPL transaction volume will surge to over $680 billion by 2025. For perspective, in 2018, the market was only worth $285 billion, about a third of the predicted 2025 figure.
PayPal's BNPL Option Attracts 3.3 Million Unique Customers Between August 2020 and March 2021
Among the reasons cited for the popularity of BNPL services is a desire by consumers to avoid the use of credit cards altogether. According to a Bank of America (BofA) survey, consumers consider BNPL to be a budgeting tool.
The reason for this view is the fact that it splits up online purchases into multiple payments that one can make over a period of time. Moreover, they assist users to avoid the high interest rates associated with credit card payments.
Lending credence to Adweek's projections, BofA estimates that the market for BNPL apps will grow ten to fifteen-fold by 2025. That would place its global transaction value in the range of $650 billion to $1 trillion.
Unlike traditional credit cards, most BNPL services do not make money from interest rates or fees charged to the consumer. Rather, they charge merchants, most of whom gladly pay given the increased demand that comes with the service.
However, how long the service takes to disrupt the $8 trillion credit card industry remains to be seen. According to Worldpay Retail Global Payments, the percentage of transactions using BNPL options in North America is estimated to increase from 0.9% in 2020 to 3% in 2023.
A Capgemini survey cited by eMarketer states that credit cards are still the most popular payment method globally. 62.4% of the survey's respondents preferred credit cards, compared to 30.1% for BNPL.
Furthermore, the fact that there is a wide variety of payment options is also expected to contribute to the slow adoption of BNPL. 52.7% of the survey's respondents preferred debit cards, 48.9% internet banking and 46.1% mobile payments.
Eager to maximize the BNPL market's potential growth, a host of companies are popping up. Klarna, Afterpay and Affirm are among the frontrunners. Even payment service incumbents like PayPal have joined the bandwagon. PayPal's BNPL option has attracted 330,000 merchants and 3.3 million unique customers since its launch in August 2020.
Global eCommerce to Grow by 20% in 2021 Reaching $4.2 Trillion Thanks in Part to BNPL
New shopping habits such as BNPL are expected to push global eCommerce figures to new highs in 2021. Adobe's Digital Economy Index states that digital commerce could surge by an astounding 20% this year to reach $4.2 trillion.
The report revealed remarkable growth in US online purchasing in March 2021. It attributed the increase partly to ongoing vaccinations and partly to stimulus checks. Based on its estimates, consumers in the US spent about $8 billion on eCommerce in a span of three weeks. The period covered the weeks of March 11 to March 31.
Admittedly, consumers are spending more money on online shopping. But based on recent data, they are also taking advantage of new payment models like BNPL. In the month of March 2021 alone, BNPL purchases jumped by 166% YoY. The impressive performance came hot on the heels of a 215% uptick in January and February 2021.
Additionally, worldwide eCommerce value rose by 38% during the first three months of 2021. That drove the total to $876 billion.  For the US market, a report by Adobe projects that digital commerce value will rise to $1 trillion by 2022. During Q1 2021, the market grew by 39% reaching $199 billion. March 2021 was a particularly good month with consumers spending $78 billion, up by 49% YoY.
The US will be a significant part of the global recovery in eCommerce sales during the year. It is expected to contribute at least a fifth of the global figure, between $850 billion and $930 billion.